Shocking nobody, this Life Is Strange superfan really liked the first Life Is Strange novel
But will normal people like it too?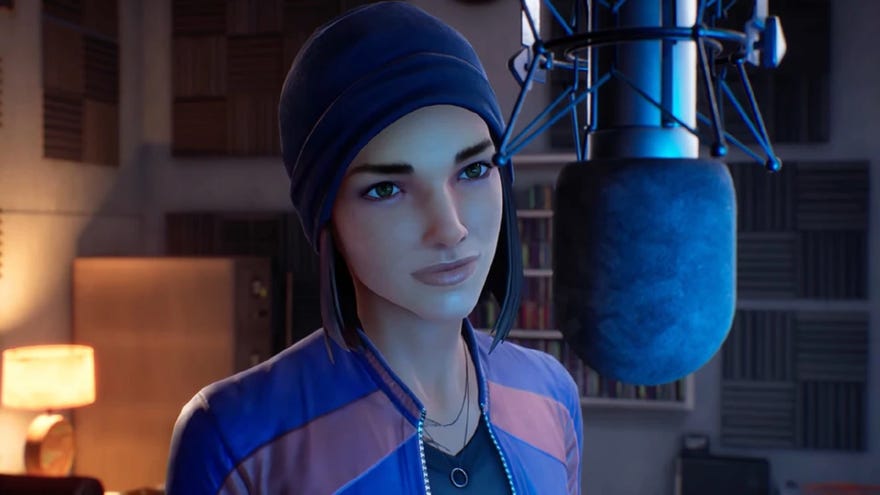 With the solemnity of Samwise Gamgee informing Mr Frodo that one more step will take him the furthest he's ever been from home, I recently realised that it'll soon be the longest we've gone without a new Life Is Strange game since the franchise debuted in 2015. I looked into it and sure enough, the current record-holder is the gap between the season one finale of Life Is Strange and the first episode of its prequel Before The Storm: 1 year, 10 months, and 12 days. That means that come mid-August of this year — specifically, the 14th, which marks the 683rd day since True Colors' Wavelengths DLC released — LIS fans will be leaving the Shire whether we like it or not.
I suspect that Life Is Strange: Steph's Story — the first prose novel tie-in to the franchise, released on March 21st — was commissioned with fans like me in mind. Fans who work out useless trivia like the above because they need something to occupy them when there's no new game on the horizon and they've played all the existing ones to death. Fans who know every character's canonical middle name and birthday. Fans who complain that it feels like they never have time to read any more, but nevertheless finished the novel and wrote a silly supporter post about it within ten days of publication. Of course I really liked Life Is Strange: Steph's Story. But will you, as a person whose relationship with this franchise is statistically guaranteed to be more normal than mine?
Read the rest of this article with an RPS Premium subscription
To view this article you'll need to have a Premium subscription. Sign up today for access to more supporter-only articles, an ad-free reading experience, free gifts, and game discounts. Your support helps us create more great writing about PC games.
See more information