Gamedec, First Class Trouble and Divine Knockout are free on the Epic Games Store
All three games are going for nowt until January 19th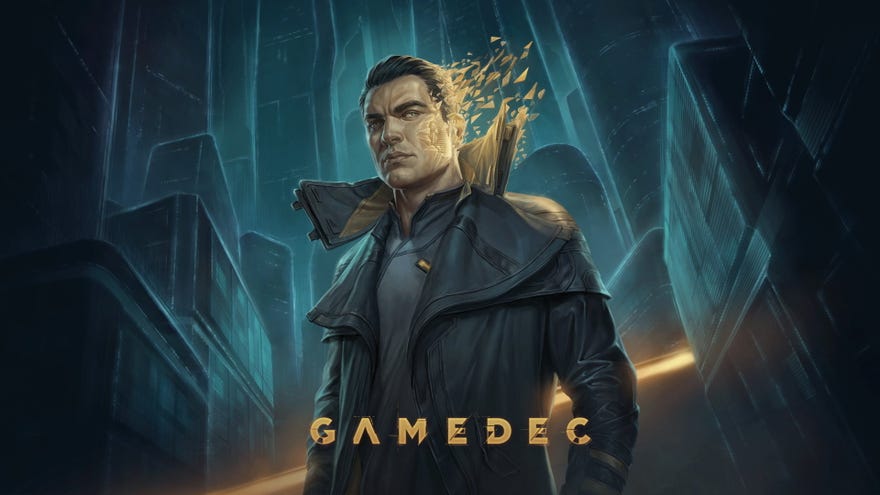 The latest free offerings from the Epic Games Store are futuristic RPG Gamedec - Definitive Edition, space-based party game First Class Trouble, and godly 3D brawler Divine Knockout. All of them are free for the next week, so you can pick them up for precisely zero outlay right now wherever you are in the world. The three games are a canny mix of genres, so there could well be something of interest there even if you're not bothered about jacking into things or whacking chibi deities with a comically large mallet.
Gamedec's a single-player isometric RPG that lets you become a private eye who investigates crimes in virtual worlds. It's set in Warsaw City in the 22nd century, when technology's progressed to the point that traditional notions of life and death have turned a wee bit fuzzy. The Definitive Edition adds some new quests and storylines to the game.
First Class Trouble, meanwhile, is a retro sci-fi party mystery game that pits players against a dangerous AI, with some taking on the role of disguised robot baddies aiming to betray the rest. And as for Divine Knockout, the devs describe it as "the world's only 3rd-person platform fighter". It lets you bash gods.
You can grab Gamedec, First Class Trouble, and Divine Knockout for the low, low cost of nothing from the Epic Games Store. They'll be replaced by Epistory - Typing Chronicles from Thursday, January 19th at 4pm GMT/5pm CET/11am ET.